Cosmetic Dentistry – Colchester, VT
Get the Better Smile You Deserve
Are you dissatisfied with the appearance of your smile? Whether your imperfections are minor or major, we can help your smile reflect the real you — confident, beautiful, and healthy — with services in cosmetic dentistry. From professional teeth whitening to dazzling porcelain veneers, Elevate Dental offers patients a number of options for revealing the smile of their dreams. Learn more and schedule an appointment with Dr. Kristen or Dr. Mike today for cosmetic dentistry in Colchester, VT!
Why Choose Elevate Dental
for Cosmetic Dentistry?
In-House Whitening Available
Advanced Cosmetic Options
BOTOX® for Facial Wrinkles and Dermal Fillers for Enhancement
Direct Tooth Bonding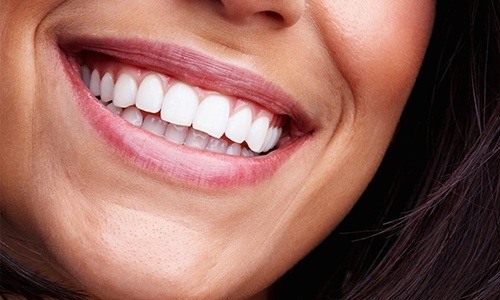 With direct bonding, your dentist repairs small cosmetic flaws in the teeth that show when you smile using a composite resin shaded to match the precise color of your tooth enamel. Direct bonding corrects minor to moderate dental imperfections, including chips, cracks, broken teeth, slight gaps between teeth, stains, and other flaws that keep your smile from looking less than its best.
To correct your teeth with this method, your dentist applies composite resin to the surface of the tooth and then sculpts it into an esthetic natural shape. A curing light is applied to the composite resin, and it has fully set within minutes. Direct bonding can stay intact for many years, but it is more likely to absorb colors from what you eat and drink. Stay away from tobacco and drink coffee or dark drinks from a straw.
Learn More about Direct Bonding
Teeth Whitening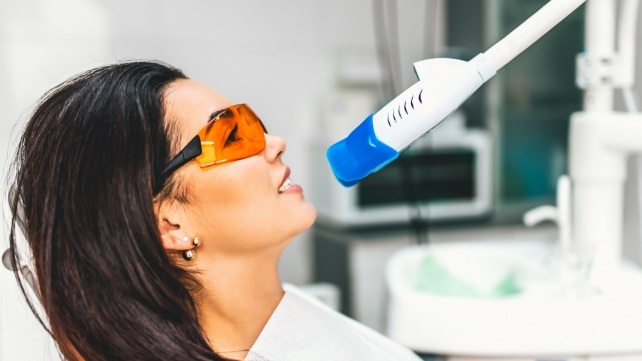 Professional teeth whitening is a wonderful way to quickly rejuvenate your smile. Elevate Dental offers in-office and at-home whitening so you can brighten your smile at the pace that suits your lifestyle best. In-office Whitening can whiten teeth by up to eight shades in less than one hour. Take-home treatments reveal the same dazzling results, but over the period of about two weeks.
Are your teeth stained? Dr. Kristen and Dr. Mike can give you bright, beautiful teeth in one visit. Choose from highly effective home whitening or in-office teeth whitening. Professional home whitening kits come with a custom-fitted retainer tray to hold the potent bleaching gel against tooth enamel and keep saliva out for optimal results. Wear your trays as directed, usually a few hours a night for about two weeks.
In-office whitening is a one-visit procedure that can erase years of built-up stains in about one hour. A strong, safe bleaching gel is placed directly on teeth, then removed in stages. If you're attending a wedding, reunion, or interview soon, in-office whitening will provide fast, effective results.
Home whitening results match those achieved with in-office. And whether you choose to whiten at home or in our Colchester dental office, you can use your home whitening kit to touch-up your teeth any time.
As a patient of Elevate Dental, you will receive restorative dental care that looks, feels, and functions wonderfully.
Contact our dental office to discuss in-office or take-home teeth whitening. Only when you partner with your dentist can you benefit from professional strength whitening for the most dramatic results.
Learn More About Teeth Whitening
Porcelain Veneers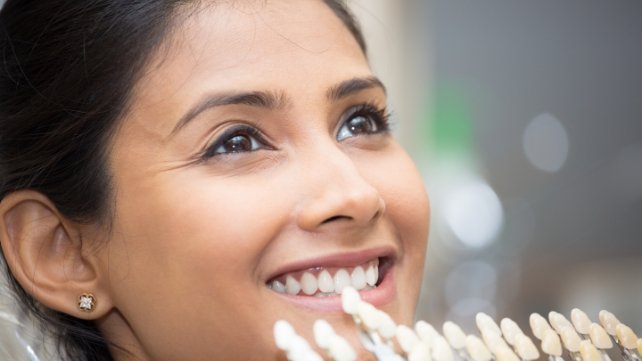 Porcelain veneers are a long-lasting cosmetic option for covering up tooth imperfections to remake the appearance of your smile. Veneers work for any number of cosmetic imperfections and are placed in just one to two visits to our dental office. Cared for properly, veneers can last for a decade or more.
Learn More about Porcelain Veneers
Cosmetic Dental Restorations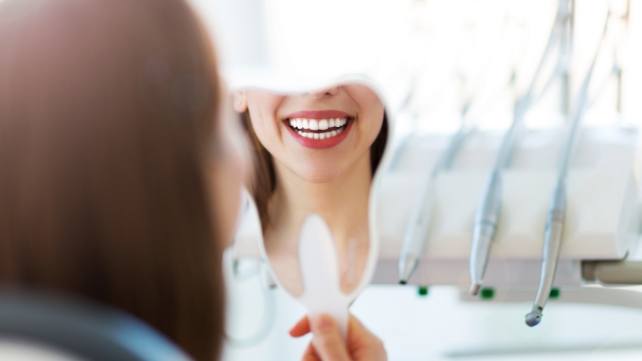 We provide comprehensive general dental services, including dental restorations with a concentration on fit, function, and appearance. We use biocompatible dental materials that look natural for tooth-colored fillings and crowns. We can also replace metal fillings with composites after safe amalgam removal.
Our respected dental lab is adept at creating lifelike, comfortable prosthetics like bridges, partials, dentures, and implant crowns. If you're missing teeth, the longer you wait to have them replaced, the more stress your existing teeth must endure. Talk with Dr. Kristen or Dr. Mike about your options, and we'll provide the information you need to make wise decisions.
Many patients don't need restorative dentistry, but they could benefit from a more attractive smile. The porcelain veneers we create can make chipped, unevenly spaced, stained, or slightly misaligned teeth look absolutely beautiful. Manufactured of high-quality porcelain, handcrafted veneers reflect light like natural tooth enamel, and the doctor considers face shape and features, skin tone, and overall appearance when designing them.
Smile Makeover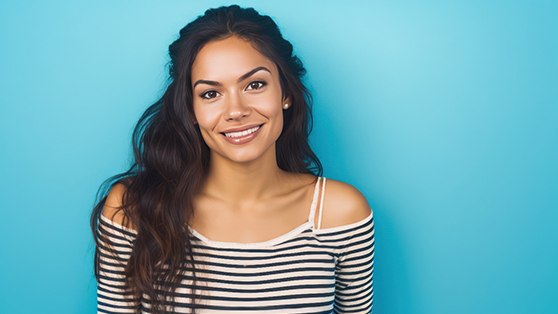 Rather than fixing a single chipped tooth or just removing stains, a smile makeover is a comprehensive treatment plan that combines multiple procedures to help a patient remove several flaws and achieve their ideal look. The individual treatments are chosen by the patient and dentist based on their desired outcome, and with digital software, we can show you the end result before we even start. That way, you can begin the process with complete confidence.