Invisalign – Colchester, VT
Crystal-Clear Custom Orthodontics
Have you ever wished you could have a perfectly straight smile without the inconveniences of traditional metal braces? Well, now you can, thanks to Invisalign clear aligners. Elevate Dental is proud to be a certified Invisalign provider, meaning we can help you achieve the straight smile you've always wanted. These sets of plastic clear aligners gently shift your teeth into a straighter position, taking significantly less time than braces do. If you're interested, be sure to contact us to schedule a consultation to see if Invisalign from our Colchester, VT cosmetic dentist is right for you.
Why Choose Elevate Dental
for Invisalign?
Orthodontic Solutions Without Braces
Dental Office Located Close to Burlington
Family Dental Office Run by Husband-Wife Team
How Invisalign Works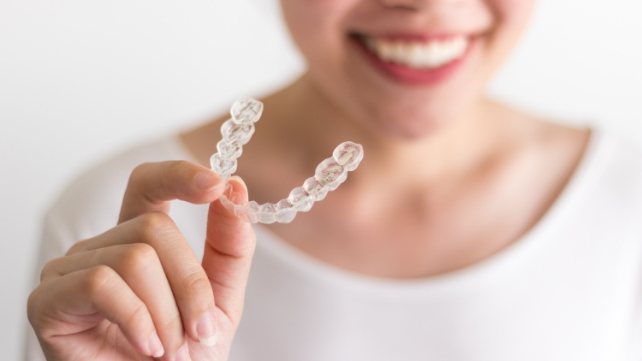 The road to a straight smile begins with a thorough examination at Elevate Dental. Using x-rays, photographs and molded impressions, our dentist work closely with the Invisalign lab to develop a treatment plan that is tailor-made for you.
Each set of aligners is designed to move you one step closer to the goal of a straight smile. All you have to do is wear each set for about 7-10 days and then move on to the next pair in the series. There are typically 20 pairs in a complete treatment package, so your time in treatment can typically range from 9 to 18 months.
While you're wearing your Invisalign aligners, we'll want to see you periodically to check on your progress. But there are never any brackets to adjust or wires to replace. Just wear your Invisalign clear braces according to doctor's orders, and you'll have the straight smile you've always wanted.
Indications for Invisalign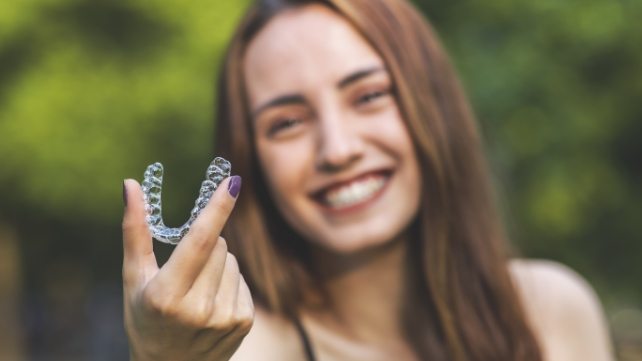 Invisalign can be used to correct a number of orthodontic issues, including the following:
Bite Alignment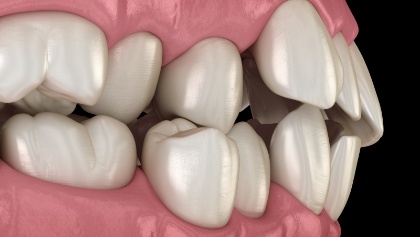 Issues with the bite structure as a whole can place undue pressure on the jaw joint, which may leave you vulnerable to teeth grinding and jaw clenching. This may lead to advanced wear and tear of the tooth enamel. Whether you have an overbite, underbite, or crossbite, Invisalign can correct these problems.
Overcrowded Teeth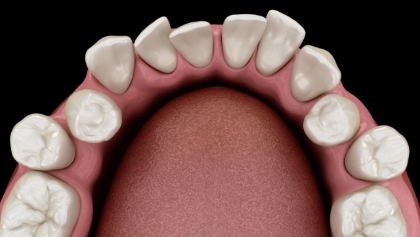 Teeth that are too close together can be difficult to adequately brush and floss, meaning you have a higher risk of developing tooth decay and gum disease. Invisalign can more evenly space out your pearly whites to help keep them clean.
Gaps Between Teeth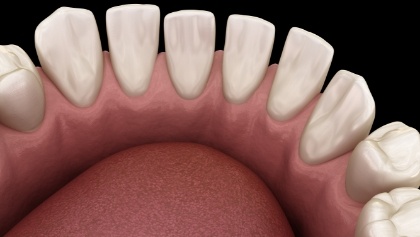 Food particles can get caught in the gaps and cause bad breath, cavities, and gum disease. Invisalign can more evenly space out the teeth.
Benefits of Invisalign Clear Braces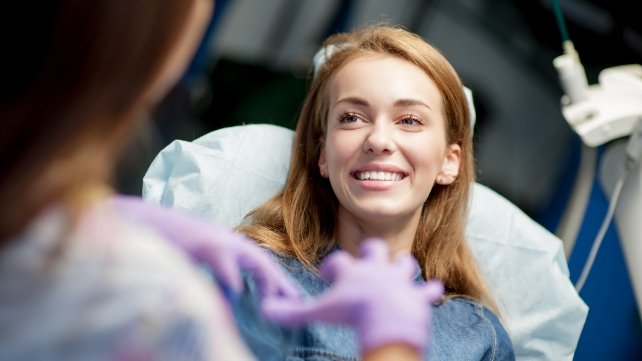 Aside from the obvious advantage of Invisalign — these braces are actually not obvious, but rather discrete instead — there are a few other pros to wearing these aligners. First of all, Invisalign aligners are removable. When it's time for breakfast, lunch, dinner, or a snack, all you have to do is remove your aligners and eat whatever you like. People who wear traditional braces must be careful about what they eat. Foods such as popcorn, chewing gum, caramels, hard pretzels, and carrot sticks are typically off-limits. With Invisalign, you'll be able to enjoy all of your favorite foods.
In addition, there are no changes to your at-home oral hygiene routine with Invisalign. With the aligners removed, you'll brush and floss just as you normally do. In this way, your risk of tooth decay and gum disease is greatly reduced. We'll also need to schedule regular dental cleanings and exams during your orthodontic treatment with Invisalign.
Understanding the Cost of Invisalign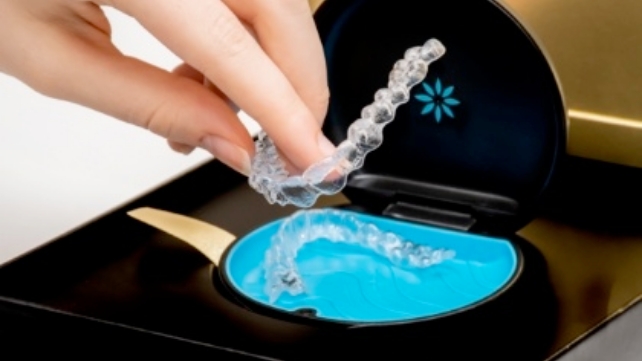 When it comes to highly versatile and customizable treatments like Invisalign, no two patients are created equal. That means that no two payment plans are alike. The price you'll pay will depend on several factors, such as your age and the severity of your dental misalignment. Of course, the best way to find out Invisalign cost in Colchester is to book a consultation with one of our dentists!
Factors that Affect the Cost of Invisalign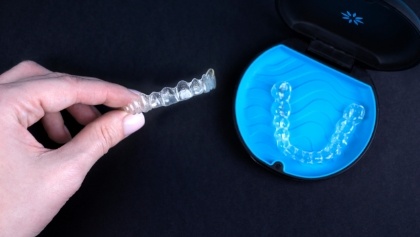 When meeting with Dr. Mike about Invisalign treatment, he will perform a full exam of your oral cavity before providing an estimate you can review. There are several factors that can determine how much you can expect to pay for your new smile, including:
The duration of your treatment. Depending on how long it will take for your teeth to move into the appropriate position, you may need more aligners, which can add to the total cost.
How severe your case is and the complexity of moving your teeth. For example, the cost of treatment will be much higher if you have an improper bite that needs to be aligned versus closing a small gap between your upper front two teeth.
Whether your top teeth need to be treated, your bottom teeth need to be treated, or both.
Invisalign vs. Smile Direct Club™: Which Costs More?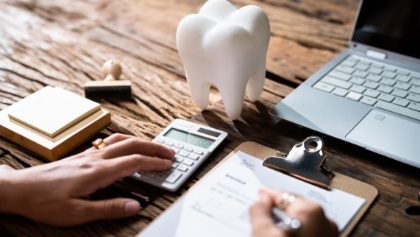 If you compare the cost of Invisalign in Colchester (between $3,000-$8,000) to that of a company like Smile Club Direct (less than $2,000), it's no surprise that many people opt for the more affordable option. The unfortunate reality is that these do-it-yourself solutions may look easy and enticing in the beginning, but they can significantly damage your smile in the long run. Not only are you expected to take impressions of your own teeth, which may not be as precise as needed, but you may not follow the treatment plan like you should. Without a dentist who can guide you along the way, it could mean trouble for your smile.
However, by choosing to invest in Invisalign, you'll have the opportunity to receive trusted orthodontic care from a professional, but you'll watch your smile move into the proper position, leaving you with healthier, beautiful results that can last a lifetime.
Does Dental Insurance Cover Invisalign?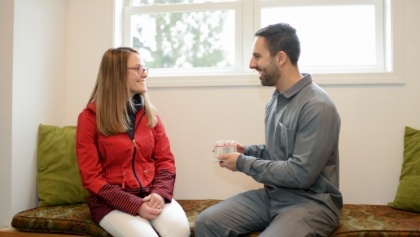 When preparing to embark on your orthodontic journey, make sure you understand whether your insurance company plans to pay a portion of the overall cost. Many insurers do not provide orthodontic coverage, and if they do, Invisalign is typically not included. But that's not always the case! It may be possible to have up to 50% of your treatment covered by insurance, but you'll need to check and determine how much your out-of-pocket expenses will be before agreeing to start treatment. You might also consider using your FSA to pay for any remaining costs.
Options for Making Invisalign Affordable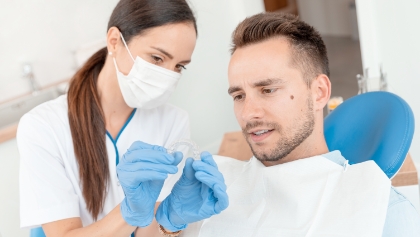 Just because dental insurance will or will not pay for a portion of your treatment doesn't mean there aren't alternative ways to make Invisalign more affordable. In fact, the team at Elevate Dental is pleased to work closely with CareCredit to provide eligible patients with flexible financing options. By applying for a low or no interest payment plan, you can stay well within your budget and enjoy the many benefits provided by Invisalign.
If you're ready to make a change and improve not only your oral health but also your aesthetics with Invisalign, our team at Elevate Dental is ready to help you take the next step. Schedule a consultation with one of our qualified dentists today!