Meet the Dental Team – Colchester, VT
The Friendly, Experienced Colchester Dental Team
At Elevate Dental, there will always be a friendly face nearby ready to offer a kind word and a reassuring smile. If there's a question you want to ask or something you need during your visit, let our team know right away. We consider our team family, and we hope you will too! Our team is highly skilled with over 30+ years of combined experience and we are all here for you! Learn a bit more about us below and we can't wait to see your smile in person!
Jennifer, Office Manager / Expanded Functions Dental Assistant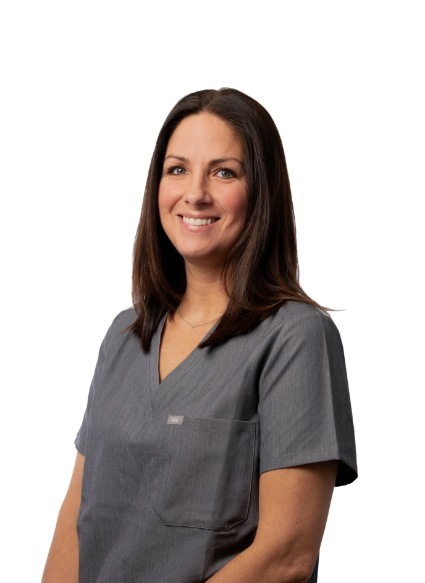 Jennifer's career in the dental world spans all the way back to the early 1990's. A Vermont native, she attended the EFDA program at the Center for Technology, Essex. At Elevate Dental, she truly couldn't ask for better coworkers! Jenn has been with the dental office for over 20+ years and we hope for many more!
Away from the dental office, Jennifer lives with her spouse Tim and their Yellow Lab Bailey. They also have four kids – Dani and Will live nearby, while TJ and Kaley are farther south in Florida. In her spare time, she recently enjoys reading, knitting, cooking, and taking Bailey on walks. She's also passionate about community work and even recently made a donation to Locks of Love.
Jennifer D., Expanded Function Dental Assistant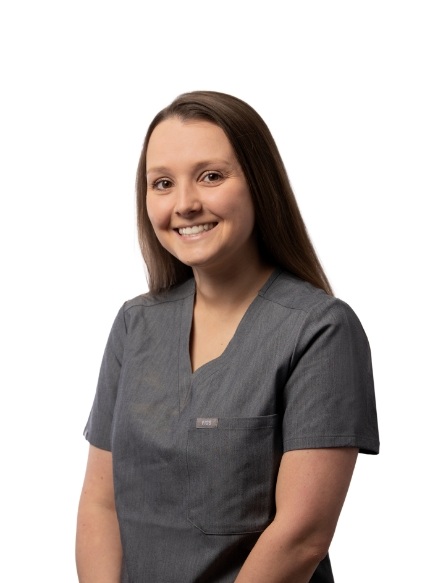 Jennifer has been working in the dental field for over eight years, and she always finds patient care so rewarding! Transforming smiles and keeping mouths healthy in a comfortable environment makes her day. She studied assisting and completed her EFDA training at the Center for Technology, Essex.
Jennifer currently lives in South Hero with her husband, son, Yellow Lab, and cat. She likes spending quality time with family, baking/cooking, entertaining, gardening, swimming in the lake and their pool, going on walks through her wooded land, and snowshoeing in the winter mouths. If you hear infectious laughter around the dental office, rest assured that it is probably Jenn D.
Lauren, Dental Assistant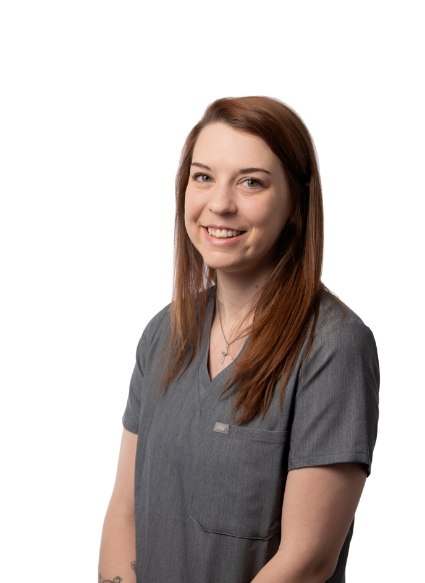 Lauren has been a part of our dental office for almost five years now. Originally from Shelburne, she always goes the extra mile to help our patients improve their oral health and achieve beautiful smiles. She studied assisting at the Center of Technology, Essex.
In her spare time, you can usually find her hiking, fishing, swimming, walking the pups, or simply having a good time with friends and family. Away from the dental office, Lauren and her partner Kyle have three dogs named Chopper, Star, and Maple. If you see her around the dental office, be sure to ask about them!
Colleen, Registered Dental Hygienist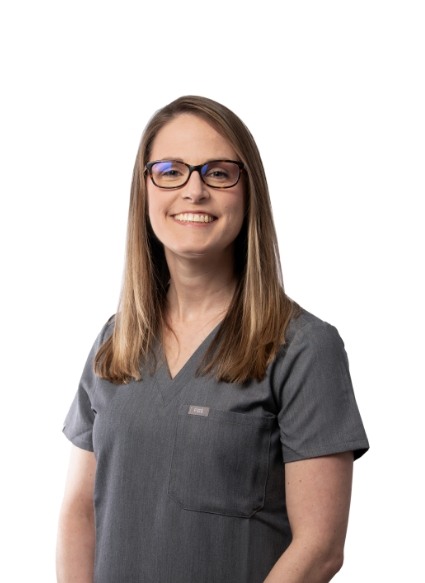 Colleen's dental career spans a full decade so far, having studied at Lasell University and Vermont Tech. She always looks forward to interacting with our wonderful patient base and helping everyone achieve a healthy smile! She is also certified in laser hygiene.
Colleen and her husband John have two children named Brienne and Daxton, as well as a super sweet Greater Swiss Mountain Dog named Beulah. In her free time, she loves spending time with family, swimming at the lake in the summer, biking on local paths, hiking local trails, enjoying a good corn maze and apple picking in the fall, and downhill skiing and sledding in the winter. Additionally, she's a runner and is hoping to work up to a full marathon in the near future.
Brittany, Registered Dental Hygienist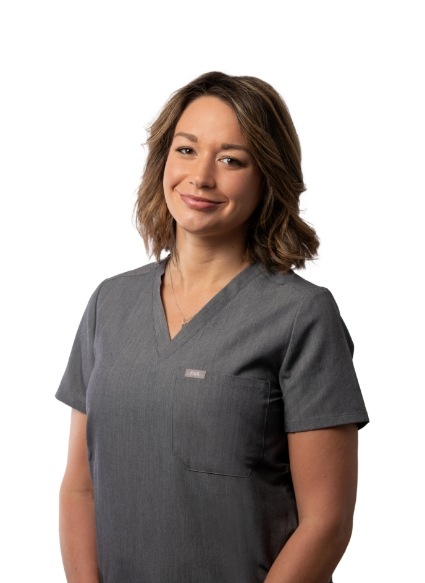 Originally from St. Johnsbury, Brittany loves being able to get our patients excited about their oral health! She studied at Vermont Technical College and has training in diode lasers.
When she isn't busy caring for teeth, exercise is another of Brittany's big passions. She's a marathon runner who also likes to weight lift and hike. Some of her other hobbies include crocheting/knitting, watching the sunset, going to the beach, and being out on the lake in the summer. She also recently purchased her first home! Ask her about some great exercise routines!
Heidi, Registered Dental Hygienist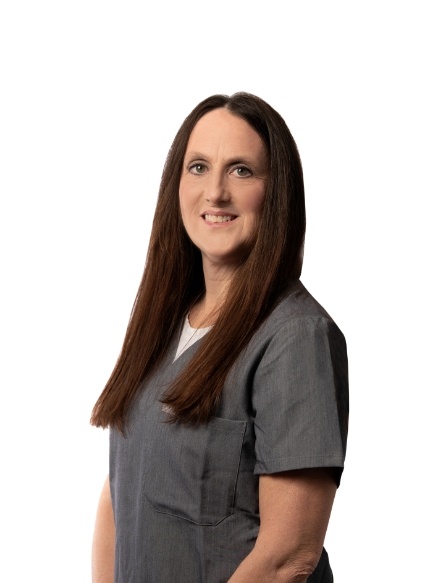 Coming Soon!