Meet the Dental Team – Colchester, VT
The Friendly, Experienced Colchester Dental Team
At Elevate Dental, there will always be a friendly face nearby ready to offer a kind word and a reassuring smile. If there's a question you want to ask or something you need during your visit, let our team know right away. We consider our team family, and we hope you will too! Our team is highly skilled with over 30+ years of combined experience and we are all here for you! Learn a bit more about us below and we can't wait to see your smile in person!
Jennifer, Office Manager / Expanded Functions Dental Assistant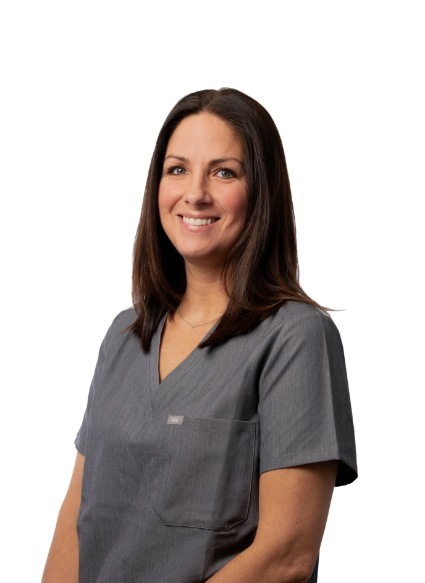 Jennifer's career in the dental world spans all the way back to the early 1990's. A Vermont native, she attended the EFDA program at the Center for Technology, Essex. At Elevate Dental, she truly couldn't ask for better coworkers! Jenn has been with the dental office for over 20+ years and we hope for many more!
Away from the dental office, Jennifer lives with her spouse Tim and their Yellow Lab Bailey. They also have four kids – Dani and Will live nearby, while TJ and Kaley are farther south in Florida. In her spare time, she recently enjoys reading, knitting, cooking, and taking Bailey on walks. She's also passionate about community work and even recently made a donation to Locks of Love.
Shannon, Business Office Administrator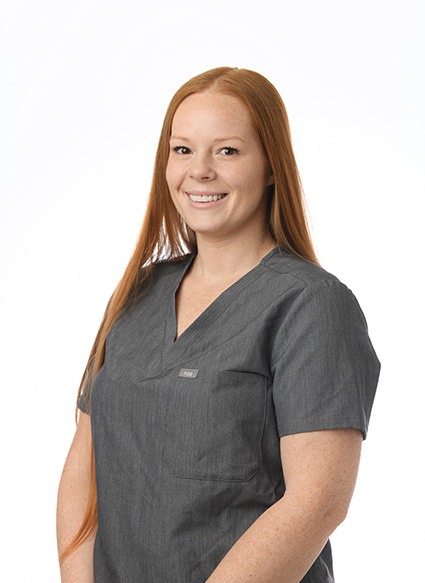 Shannon has been with us since 2022, and she says that she feels very fortunate to work alongside a great group of knowledgeable, kind, and caring people who feel like family. She started her career as a dental assistant in an oral surgery office and then moved to a general dentistry practice before transitioning to the front office.
At home, Shannon has a daughter, Makenna, as well as a dog and cat waiting for her. In her free time, she loves doing crafts like macrame, reading, and watching movies. She used to be an avid horseback rider and still loves horses!
Malorie, Business Office Receptionist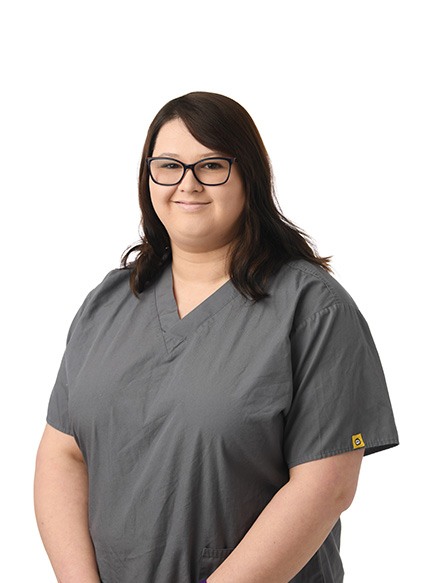 Malorie started her dental career as an assistant, and she says that her knowledge and skills from this time easily transferred to her current role. For her, seeing someone's smile after receiving treatment is always rewarding, and she feels very fortunate to work with a group of individuals who aren't just co-workers, but feel like part of her family.
At home, most of Malorie's free time is spent on the couch with her dogs, Scarlet and Leila, cuddling and watching movies. She also likes to paint, draw, and enjoy nature by going fishing, camping, and snowshoeing.
Jennifer D., Expanded Function Dental Assistant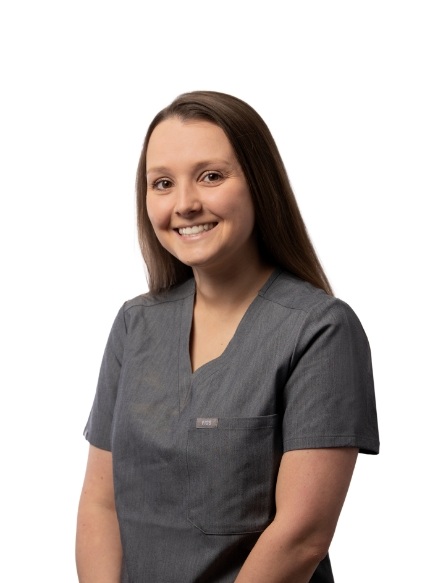 Jennifer has been working in the dental field for over eight years, and she always finds patient care so rewarding! Transforming smiles and keeping mouths healthy in a comfortable environment makes her day. She studied assisting and completed her EFDA training at the Center for Technology, Essex.
Jennifer currently lives in South Hero with her husband, son, Yellow Lab, and cat. She likes spending quality time with family, baking/cooking, entertaining, gardening, swimming in the lake and their pool, going on walks through her wooded land, and snowshoeing in the winter mouths. If you hear infectious laughter around the dental office, rest assured that it is probably Jenn D.
Lauren, Dental Assistant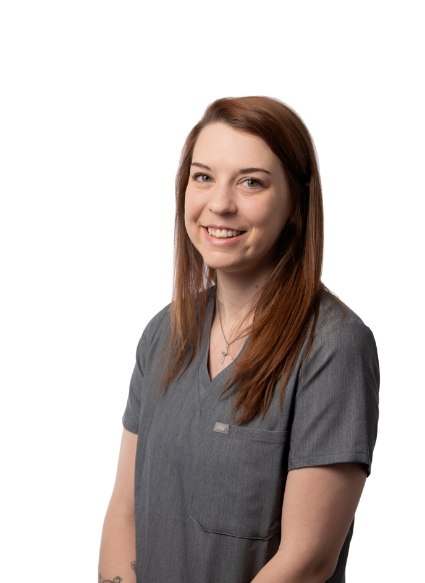 Lauren has been a part of our dental office for almost five years now. Originally from Shelburne, she always goes the extra mile to help our patients improve their oral health and achieve beautiful smiles. She studied assisting at the Center of Technology, Essex.
In her spare time, you can usually find her hiking, fishing, swimming, walking the pups, or simply having a good time with friends and family. Away from the dental office, Lauren and her partner Kyle have three dogs named Chopper, Star, and Maple. If you see her around the dental office, be sure to ask about them!
Pam, Dental Hygienist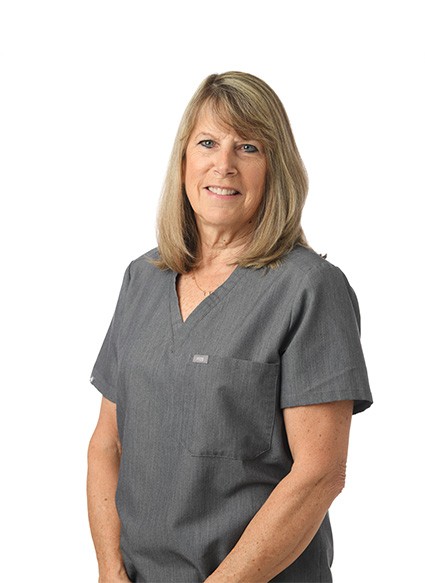 Pam has been a part of the dental world for an impressive 45+ years! In her mind, the job is all about getting to work with great people, referring to her supportive co-workers and our valued patients.
Pam and her husband have an adult daughter and son, and her hobbies include horseback riding, hiking with her dogs, gardening, and working out.