Dentures – Colchester, VT
Fill In All the Empty Space in Your Smile
Even a single missing tooth can adversely impact the function and appearance of your smile. When patients lose numerous teeth or a full row of teeth, the adverse effects are compounded. It's essential that patients replace missing teeth as soon as possible to maintain the optimal level of oral health and natural structure and function. At Elevate Dental, we offer a variety of tooth replacement options, including partial and full dentures for patients struggling with advanced tooth loss. If you want to learn more about replacing missing teeth with dentures, call our Colchester, VT dental office to schedule a tooth replacement consultation. We'll examine your smile, review your treatment options, and help you to plan for the best restoration option for your unique smile.
Why Choose Elevate Dental
for Dentures?
Implants Placed and Restored In-House for Implant-Supported Dentures
Family-Friendly Modern Dental Office and Extensive Prosthetic Experience
Combined Traditional and Digital Denture Fabrication
Partial Dentures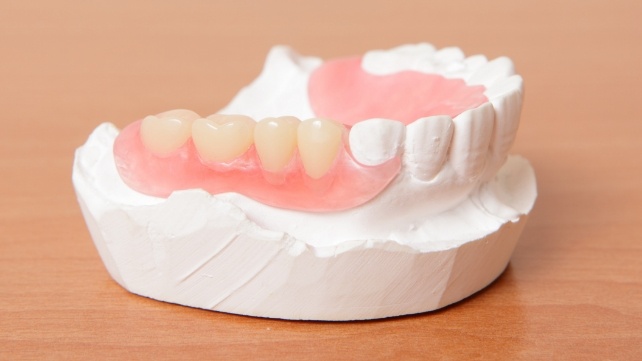 Partial dentures are used to fill in spaces when patients still have healthy teeth remaining. A gum-colored base is crafted to fit between teeth. The base supports the replacement teeth, and the entire prosthetic is held in place with clasps that attach to remaining teeth.
Full Dentures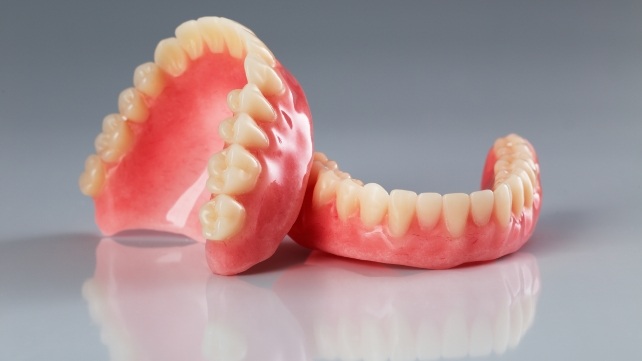 Full dentures are similarly crafted using a gum-colored base material to support an entire row of teeth. Because there are no healthy teeth remaining, the denture is held in place through suction. The base is molded to fit snuggly against the gum line. This snug fit creates the natural suction that holds your denture in place. In many cases, with careful planning, the dentures can be placed the same day as the removal of any necessary teeth, so you don't go any time without your smile!
Dental Implant Dentures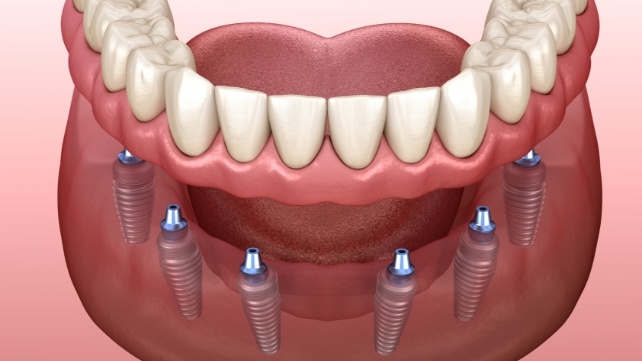 For increased stability and longer lasting results, some patients choose to invest in dental implant-retained dentures. These advanced restoration options restore 70% or more chewing function as compared to 17% for conventional dentures, allowing patients to consume a much more varied diet than may be possible with traditional dentures.Dental implants may not be right for every patient, but dental implants do provide numerous benefits, including natural look and feel, flawless function, and improved oral health. Ask your doctor if implant supported dentures are a great option for you!
Your Tooth Replacement Consultation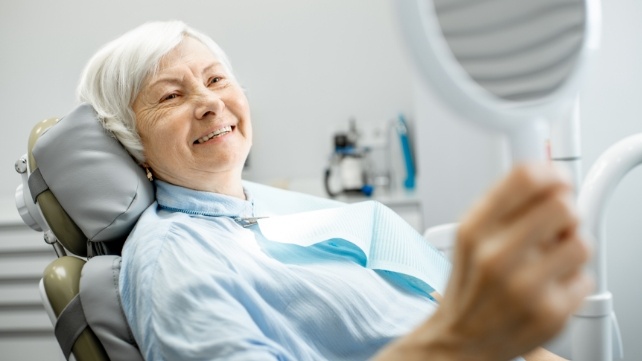 During a tooth replacement consultation appointment, we'll examine your smile carefully. We will also discuss your current health and oral and overall health history. Next, we will carefully explain each of your tooth replacement options, the pricing associated, and the time commitment. Once you have all the facts, you can take as much time as you need, ask any questions, and we'll partner with you to develop a tooth replacement plan that delivers flawless, functional smiles you'll be proud to share.
Caring for Your Dental Restoration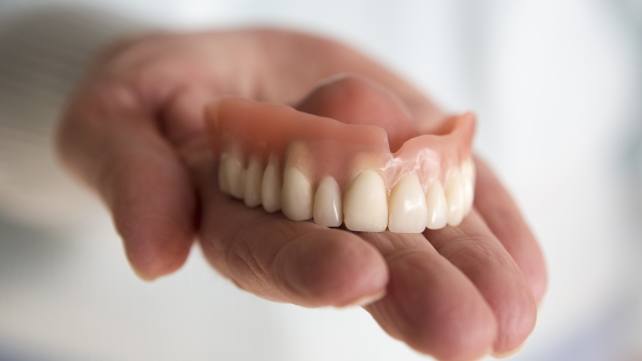 If you have a traditional or removable denture, you should take the prosthetic out at bedtime. Brush it carefully using a soft toothbrush and cool water (you can even use some dish soap). Then, store the partial or full denture in cool water or cleaning solution overnight. Rinse off your denture before replacing it in the morning. If you have healthy teeth remaining, you should continue to brush and floss each day. Use antimicrobial mouth rinse to limit the numbers of oral bacteria accumulating on soft tissue. Even without any healthy teeth, you are still at risk for periodontal (gum) disease. Let our Colchester dental team know immediately if your denture is broken, bent, no longer fits, or causes pain during use. You'll need to visit us as soon as possible, so we can repair your damaged denture. You will also need to visit us for dental exams every six months. During these regular checkups, we'll examine your denture and underlying tissue to help you ensure a proper, comfortable fit for as long as possible.