Dental Checkups & Teeth Cleanings – Colchester, VT
Catching Cavities as Early as Possible
Scheduling and attending regular check-ups and cleanings are the best way to prevent the need for expensive, time-consuming restorative treatments over a lifetime. Your mouth is a mirror of your overall wellbeing. That's why steering clear of cavities, gum disease, and other oral health issues improves your systemic health, too. We recommend patients of all ages visit Elevate Dental at least every six months for dental checkups and teeth cleanings in Colchester, VT.
Why Choose Elevate Dental
for Dental Checkups & Teeth Cleanings?
Caring, Qualified, and Experienced Hygiene Team
Latest Technology in Prevention and Detection
Children and Adults Both Welcomed
What Happens During My Visit?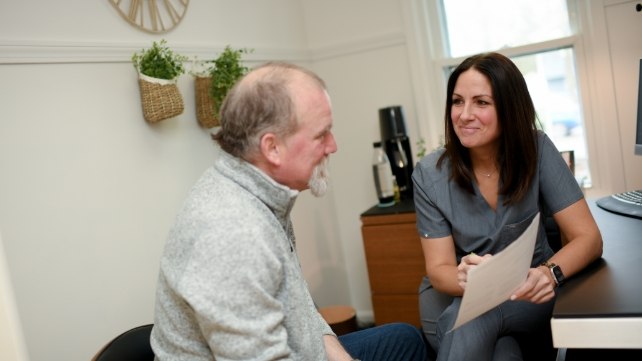 During a routine exam and prophy(cleaning), we will discuss the details of your oral health, including any changes that may have developed since your last visit with us. We will review your medical history, give you a hot stone and warm neck wrap, and get you nice and cozy! The hygienist will then . chart your gums (if necessary) and monitor the development of any pockets — or loose spots where infection develops to provide early detection, diagnosis, and treatment of gum disease.
We also take x-rays at least once a year to keep track of what's going on beneath the visible surface of your smile. If your dentist spots any issues during the examination, we will put together a plan for restorative treatment to help you regain your healthy smile as soon as possible. Gum disease therapy, fillings, traditional crown and bridge, root canal therapy, and other treatments rescue smiles after decay, infection, and injury.
Finally, your dental hygienist will thoroughly remove plaque and tartar from your teeth and just below the gum line to get those pearly whites nice and shiny!
When was your family's last visit to the dentist? Don't ignore the need for preventive care. From ages three to 103, patients of all ages should visit the dentist at least twice a year. Request an appointment with your dentist in Colchester today!