Restorative Dentistry – Colchester, VT
Rebuild and Protect Your Damaged Smile
Having a complete and healthy smile promotes good overall health. Tooth loss affects your ability to eat, speak, and smile with full confidence. If decay or injury affect the health and beauty of your teeth, services in restorative dentistry come to the rescue. We welcome patients to visit our dental office for superior restorative dentistry in Colchester, VT. Request an appointment and smile again today!
Why Choose Elevate Dental
for Restorative Dentistry?
High Quality, Highly Esthetic Materials
Husband-Wife Team Experienced in Cosmetic Dentistry
State of the Art Dental Technology
Dental Crowns & Bridges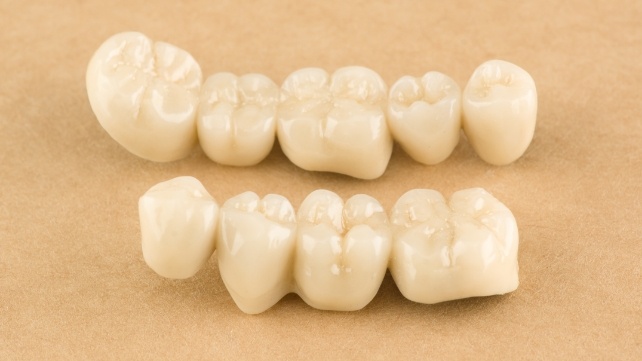 If you need tooth replacement or restoration of a significantly decayed or damaged tooth, dental crowns and bridges provide renewed strength and beauty for your smile. A dental crown can cover a damaged tooth or restore a dental implant for single tooth replacement. Multiple crowns connected to one another over a space form a dental bridge.
Learn More about Dental Crowns & Bridges
Tooth-Colored Fillings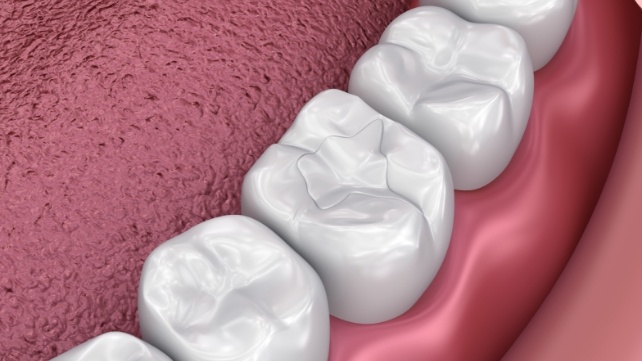 Composite resin can fill the holes (cavities) left by tooth decay without taking away from the appearance of your smile. Because they blend with the shade of your enamel, we call them tooth-colored, or white, fillings. At Elevate Dental in Colchester, we use only the highest quality composites.
Advantages associated with tooth-colored fillings include…
Precise color matching blends perfectly with surrounding tooth enamel Composite resin is less sensitive to heat and cold.
Biocompatible and completely metal-free.
White fillings cure immediately under a special curing light.
The material used in tooth-colored fillings can also be applied to the front teeth to make cosmetic improvements. Your dentist can artistically sculpt a new size, shape, and overall appearance with direct bonding, an efficient alternative to other cosmetic procedures.
Learn More About Tooth-Colored Fillings
Dentures & Partials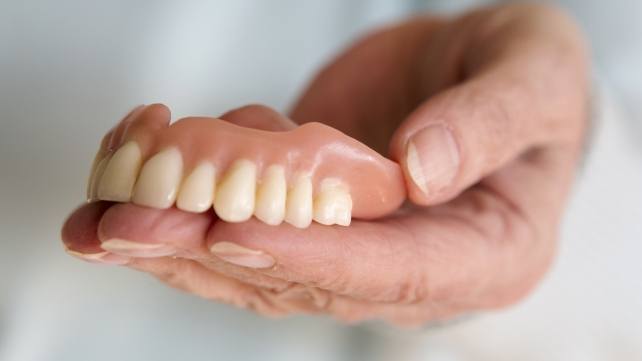 Dentures and partials are a reliable removable tooth replacement option after significant tooth loss. A partial denture replaces missing teeth when there are still some healthy natural teeth remaining in the gum line and is secured with clasps or brackets. A complete denture replaces all the teeth in the upper or lower jaw and is secured using natural suction. Dentures are prosthetic teeth attached to a plastic base that resembles your gum tissue. They may take some getting used to at first, but patients are able to speak, smile, and eat normally after a brief adjustment period. Continue using your dentures every day, cut your food into small bites, and practice reading aloud to get used to your new prosthetic more quickly.
With proper care and maintenance, your denture will function and fit properly for five to six years before it needs replacing. Let your dentist know if it becomes loose or uncomfortable.
Socket Preservation & Bone Grafting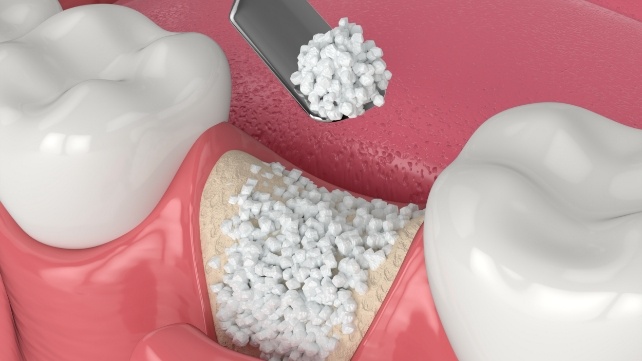 The body removes bone structure where it is not used, and that means your jawbone can quickly lose its strength and shape after the loss of one or more teeth. Once the contour of the tissue has been reabsorbed, it will never be regained without surgical intervention — so prevention is crucial.
To keep resorption from occurring after a tooth extraction, we perform socket preservation at the time of surgery. A platelet-rich membrane may be placed in the socket after the tooth is removed, then the socket is closed, and healing begins. Socket preservation involves bone grafting to maintain bone volume and shape in advance of procedures like dental implants. For maxillary (upper) posterior teeth, a sinus lift is a type of bone augmentation and grafting that creates more bone for stable implant placement where the vertical bone height is too thin.