Porcelain Veneers – Colchester, VT
Hide Stains, Gaps, and Other Cosmetic Flaws
Your smile should make you happy. However, if you have teeth that are marred by stains, chips, cracks and even a few crooked teeth, then it may make you uncomfortable and self-conscious. Porcelain veneers from Elevate Dental can hide these imperfections to reveal a smile that gives you enjoyment and confidence. Porcelain veneers from our Colchester, VT dental office are made from high-quality dental porcelain or composite resin. Both of these materials are semi-translucent and reflect light similarly to your natural tooth enamel. So, with porcelain veneers, you'll have a smile that looks as good — even better — than your natural smile.
Why Choose Elevate Dental
for Porcelain Veneers?
Beautiful and Strong Life-Like Materials
Experienced Husband-Wife Team
Convenient Location Near Burlington
The benefits of Porcelain Veneers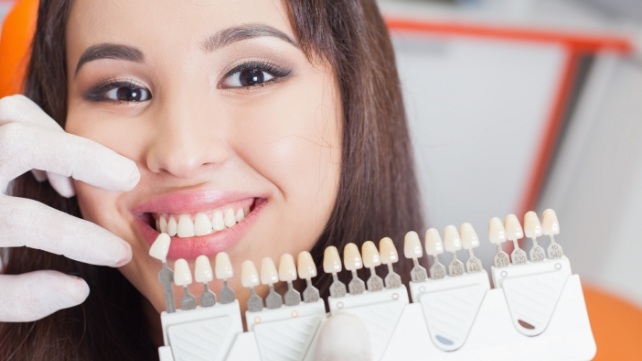 Porcelain veneers do an excellent job of enhancing the appearance of your smile. With porcelain veneers, a local anesthetic is administered and a minimal amount of tooth enamel is removed from your teeth. This is a permanent alteration to the structure of your teeth that is necessary to ensure that proper fit of your new veneers. Without this step, veneers might protrude unnaturally.
What would you like to change about your smile?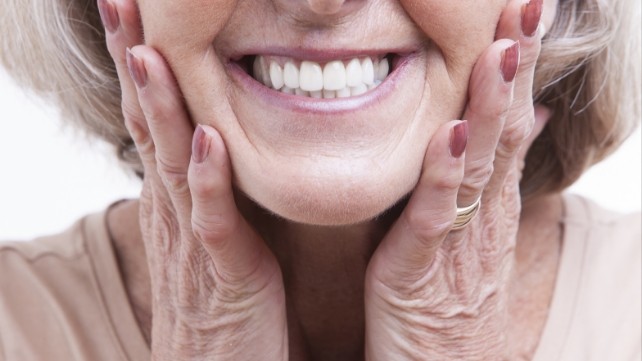 Porcelain veneers are custom designed to conceal a number of smile flaws. Each one can be fabricated to correct an individual tooth imperfection. For instance, our dentist can:
Make a misaligned tooth appear to be straight
Correct the appearance of a misshaped tooth
Increase the size of a tooth that is too small
Fill wide gaps between teeth
Hide teeth that are chipped or broken
Permanent whiten your smile
Fix uneven surface staining or discoloration
Process for Porcelain Veneers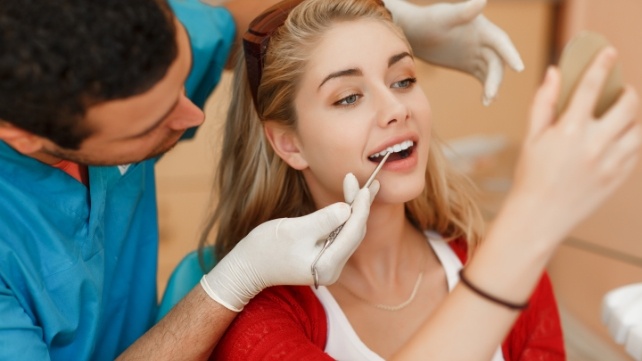 The first step is a dental checkup at Elevate Dental. Our dentist will want to make sure your teeth and gums are healthy before beginning any cosmetic dentistry treatment. Then, we'll take x-rays, photographs and impressions of your teeth in order to design veneers that perfectly transform your smile. The measurements of your mouth, as well as the desired size, shape and color will all be factored into the design.
Then, if you're receiving veneers, your teeth will be reshaped, and your custom crafted porcelain veneers are bonded onto the surface. Our goal is to transform our smile so that it exudes your outlook and your inner confidence!