Smile Makeover—Colchester, VT
A Fresh Start for a Bright Future
Very few of us are born with perfect teeth, and common flaws like chips, stains, and crookedness can develop over time as well. At Elevate Dental, we can use a smile makeover in Colchester, VT to completely revitalize your appearance using one seamless and custom-designed treatment plan. It offers the shortest path to your brightest smile, and to learn a little more about how it works, keep reading.
Why Choose Elevate Dental For a Smile Makeover?
100% Custom Plans for Each Patient
See Your Result Before Treatment Ever Starts
Dental Insurance Welcome & Financing Available
How Does a Smile Makeover Work?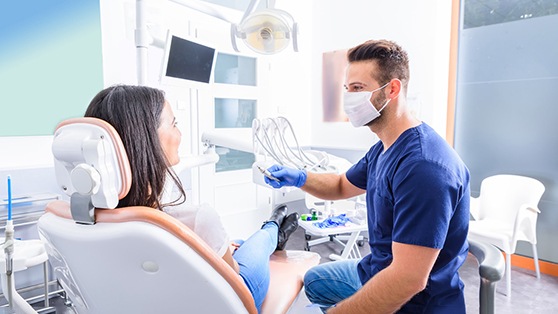 The beauty of a smile makeover is that each one is unique. It combines multiple treatments to help a patient achieve their idea of perfection, and the individual steps will be chosen depending on the desired changes. Common choices include procedures like veneers, whitening, and dental bonding.
Everything starts with a consultation where the patient gets to sit down with their cosmetic dentist and discuss what they would like to be different about their teeth. Using this information and their observations after performing a comprehensive exam, the dentist will go over the various treatment options. They will then take many photos of the patient's smile and use these to mock up what they will look like at the end of their makeover.
Once the dentist and patient agree on a treatment plan, it's all a matter of putting it into action. Typically, a smile makeover is completed over the course of multiple appointments spaced weeks or months apart. The timeline can vary, and this will be covered in much more detail during your consultation.
The Benefits of Getting a Smile Makeover
No matter where you go, whether it's to work or to hang out with friends, your smile comes with you. Having the confidence that it looks great and will make the right impression in every situation is truly priceless. We've seen patients open up and feel like they don't have to hide anymore because they finally feel comfortable enough to let their emotions (and teeth) show without restraint.
Also, a smile makeover offers the perfect opportunity to correct dental health issues at the same time. Before any cosmetic work can be done, the dentist needs a strong foundation. That means that issues like cavities, gum disease, and missing teeth must be addressed first. That way, the patient ends up with a healthy and attractive smile at the end of the process.
Understanding the Cost of a Smile Makeover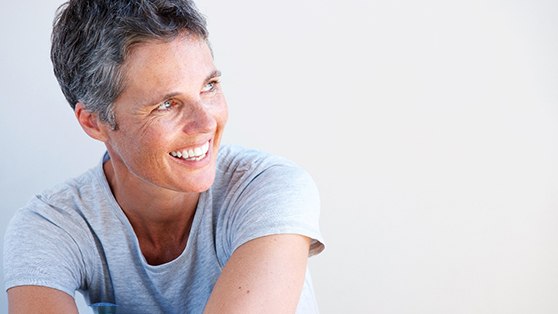 Every smile makeover is different depending on the needs and wants of the patient, so the cost is different as well. Because it largely revolves around cosmetic dentistry, many procedures are NOT covered by dental insurance.
Fortunately, our practice accepts financing through CareCredit, which allows a patient to break up their costs into smaller payments with little-to-no-interest. We will go over all of the financial aspects of your makeover at the initial appointment so you know exactly what to expect before it begins.